photos by me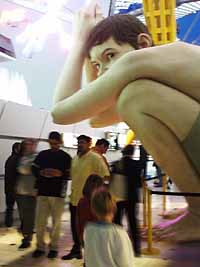 I own many cameras. The cheapest was 49p, the most expensive £39.99. It's not that I don't like expensive cameras -- I'm happy enough to borrow them -- but I don't feel inspired to buy one. I think it's maybe that when I'm taking a photo I usually don't want a record of what was there. I want a divergence of reality and photograph. Alternatively, I can't be arsed to learn to use a proper camera properly.
See here: the self explanatory i love my toys
See here: cheap-ass camera Screamin' pink Barbie cam
See on Caption: Action Man special photo mission on location
You can also see some photos of me, and visit my flickr photo stream as previewed below.